Please follow and like us: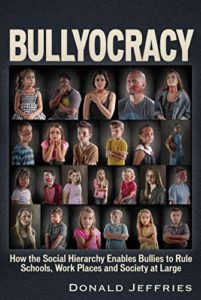 Donald Jeffries joins S.T. Patrick to discuss his newest work, Bullyocracy: How the Social Hierarchy Enables Bullies to Rule Schools, Work Places, and Society at Large. Donald Jeffries is one of the premiere authors challenging the historical and social establishment today. He has been on previous episodes to discuss his other works Hidden History, Survival of the Richest, and Crimes and Cover-Ups in American Politics: 1776-1963. Jeffries has also appeared on the Midnight Writer News Show to discuss the life and assassination of Sen. Huey Long, Chappaquiddick, the death of John F. Kennedy, Jr., the Jeffrey Epstein case, the death of Jeffrey Epstein, and the outbreak of COVID-19.
To purchase garrison.: The Journal of History & Deep Politics, go to http://www.lulu.com/spotlight/MidnightWriterNews. You can become a patron of the Midnight Writer News Show by going to our Patreon link and making a small monthly  or one-time donation. You can also support the show and garrison.: The Journal of History & Deep Politics by going to our GoFundMe page and making a contribution there. We love doing this for you, but it is costly. Any and all support is greatly appreciated in the effort to continue doing what we do.
Please follow and like us:
Podcast: Play in new window | Download