Please follow and like us: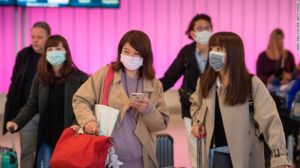 Author Donald Jeffries joins S.T. Patrick to discuss the Coronavirus and the reaction of media, governments, and people, national and local. In this episode, Jeffries discusses the public's reaction to the virus, social distancing, proactivity versus overreach, the reality of the numbers, whether the numbers are representative of a lack of testing or a lack of diagnoses, the intentional quelling of dissent, Illinois Gov. J.B. Pritzker and the reaction of typical Illinoisans, the reliance on "experts," whether right now is the best time for low wage workers to organize or strike, Bob Dylan's "A Murder Most Foul," and what keeps Americans from being open-minded to conspiracy.
Donald Jeffries is the author of the new Crimes and Cover-Ups in American Politics: 1776-1963. His blog is called Keeping It Unreal. He is also the host of the show I Protest.
You can buy every issue of garrison: The Journal of History & Deep Politics at http://www.lulu.com/spotlight/MidnightWriterNews
Please follow and like us:
Podcast: Play in new window | Download