Please follow and like us: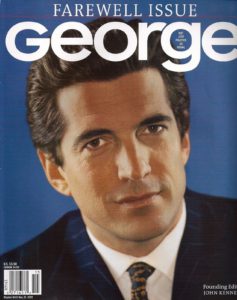 Researcher and author Donald Jeffries joins S.T. Patrick to discuss the high strangeness and media confusion around the plane crash of John F. Kennedy Jr. on July 16, 1999. Jeffries, the author or Hidden History and Survival of the Richest, did some early investigative work on the case and spoke to many of the particulars who surround the early witness accounts. Tonight he addresses the details of those conversations, JFK Jr.'s potential run for office, a refreshing turn that George magazine was starting to take when the crash happened, and, of course, the anomalies of the crash itself. What happened to the black box and the ELT? Why weren't the three victims given proper Catholic burials? Why did the Pentagon take over the story? Where are the Essex County Airport's security videos? And how do JFK Jr's high school girlfriend, Wayne Madsen, Chris Matthews, and C. David Heymann fit into this story? All of this and more….
Donald Jeffries can be found at his own blog, "Keeping It Unreal." He has also done episodes with us on Hidden History, Survival of the Richest, Huey Long, and Chappaquiddick.
Please follow and like us:
Podcast: Play in new window | Download