Please follow and like us: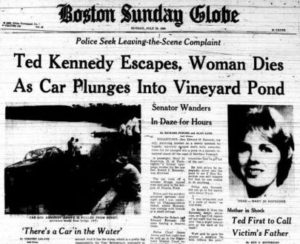 The evening of July 18, 1969 was a night that would change Ted Kennedy forever. Worse, it would take the life of young Mary Jo Kopechne. In an incident now simply known as "Chappaquiddick," it appeared that another member of the Kennedy family had fallen to "The Curse." But maybe that isn't exactly what happened…. and maybe the official story isn't exactly what happened, either. Author DONALD JEFFRIES joins S.T. Patrick to discuss that night and the aftermath thereof. Who were Mary Jo Kopechne and the Boiler Room Girls? Why were Ted Kennedy and his associates – all but one were married men – holding the party? Why did Ted and Mary Jo leave – and what happened next? How did Ted's story differ from that of friends Joe Gargan and Paul Markham? How did Mary Jo really die? And was Ted Kennedy framed? Donald Jeffries answers those questions… and much more.
Donald Jeffries is the author of Hidden History and Survival of the Richest. He can be found at his blog, Keeping It Unreal.
Please follow and like us:
Podcast: Play in new window | Download