Please follow and like us: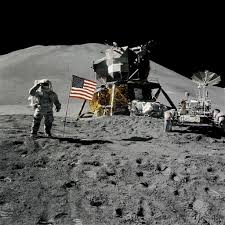 Researcher and author Douglas Horne has once again kindly allowed us to post his newest presentation to the public. This one is entitled NASA's Golden Age: Mercury, Gemini, and Apollo – A Visual Celebration. Doug has spent the last two years teaching independent learners in Ohio. He has taught the truth about FDR's foreknowledge regarding Pearl Harbor, and he now has turned his sites toward NASA.  This 256-slide presentation is a tour de force for anyone interested in the Cold War-era space missions.
Doug Horne's current blog entries can be read at Inside the ARRB, his online home. His books on JFK assassination research and Pearl Harbor can be purchased on his Amazon.com page. His incredible appearance on Episode 007 of the Midnight Writer News Show featured his work on FDR and Pearl Harbor. You can also check out "The Work of Douglas Horne" section on MidnightWriterNews.com for more articles and presentations.
[Note: If the viewing area takes too long to load, you may also download the presentation by clicking "download" below the box.]
Please follow and like us: