Please follow and like us: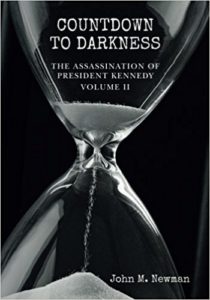 In Part II of our discussion with DR. JOHN NEWMAN, Dr. Newman discusses JFK, Oswald, and Cuba. In this episode, Newman and S.T. Patrick address the CIA's role in the overthrow of Batista, the truth regarding the supposed uprising-that-wasn't at the Bay of Pigs, the destructive relationship between JFK and his own Joint Chiefs, the June Cobb story, Oswald's 1963 trips to New Orleans and Mexico City, and who Dr. Newman reads and trusts in the JFK assassination community.
To listen to part I of Dr. Newman's discussion with S.T. Patrick, download or listen to episode 017 (Dr. Newman on JFK & Vietnam) of the Midnight Writer News Show today.
Dr. John Newman can be followed at jfkjmn.com. His books can be purchased on Amazon.com. He is the author of JFK & Vietnam, Oswald & the CIA, Where Angels Tread Lightly: The Assassination of President Kennedy, Volume I, and Countdown to Darkness: The Assassination of President Kennedy, Volume II.
Please follow and like us:
Podcast: Play in new window | Download