Please follow and like us: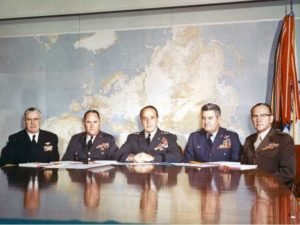 Author and researcher Douglas Horne has once again allowed Midnight Writer News to post a PowerPoint that is a wonderful example of his decades-long work on the assassination of John F. Kennedy. This presentation focuses on Kennedy's war with his own national security establishment. Horne was a part of a recent Future of Freedom Foundation online conference entitled "The National Security State and the Kennedy Assassination." Jacob Hornberger and the FFF have been so kind as to allow us to post the PowerPoint (without audio). If you would like to hear Mr. Horne's five-hour oral narrative that flows with the slides, you can do so at its primary host on the FFF website. MWN would like to thank Mr. Hornberger for the conference and for allowing us to use the PowerPoint. Dr. Michael Chesser, Dr. David Mantik, and Dr. John Newman have also presented for the FFF's conference. You can also visit the FFF's YouTube channel for some quality content.
Mr. Horne's work from the past year can be found at his blog site, Inside the ARRB. He is the author of JFK's War with the National Security Establishment: Why Kennedy was Assassinated, the five-volume Inside the Assassination Records Review Board, and the two-volume Deception, Intrigue, and the Road to War. Mr. Horne has appeared on "The Midnight Writer News Show" twice, once discussing FDR and the Road to Pearl Harbor and another discussing the case for alteration in the Zapruder film debate.
Pictured above are the Joint Chiefs of Staff in 1961.
If the PowerPoint is not viewable for you on this page, it is due to the large file size. You may download it below and view it off of the webpage or you can click the square and choose an online viewer.
Please follow and like us: