Please follow and like us: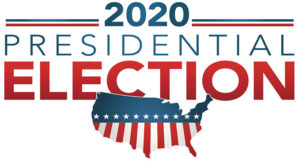 Professor David Denton, Jeff Worcester, and Tyler Nixon join S.T. Patrick to discuss a variety of current topics, most involving the election season. David Denton is a professor of history at Olney Central College, Jeff Worcester is the co-founder of the Center for Deep Political Research (CDPR) and has spent years working on Democratic campaigns, and Tyler Nixon has been involved with Republican campaigns since the 1990s.
Notes: David Denton and S.T. Patrick discuss the JFK Historical Group/Project JFK CSI Dallas conference in Kansas City. That part of the episode was recorded before the COVID-19 outbreak. Since then, the conference has been postponed. Yet, still an interesting discussion about conferences in general. Also, for those who have asked when we will be discussing COVID-19, we are recording a conversation with Donald Jeffries (3/28/19) this weekend. That will be the major topic discussed.
Please follow and like us:
Podcast: Play in new window | Download