Please follow and like us: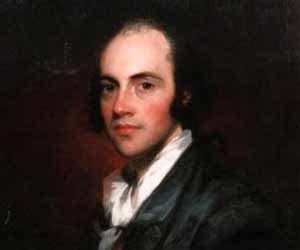 Author Whisper Stone talks to S.T. Patrick about the real Aaron Burr, one Stone argues has been much maligned in recent Burr biographies by David O. Stewart and most notably in Ron Chernow's Hamilton, the basis for the hit Broadway musical. Stone discusses Burr's rise, the great tie of 1800, Burr as VP, strife with Jefferson, strife with Hamilton, "the duel," why the Burr Conspiracy is misunderstood to the point of being false, and Burr's greatest loss. You can read Malice: Thomas Jefferson's Conspiracy to Destroy Aaron Burr at Amazon and wherever good books are sold.
To purchase garrison.: The Journal of History & Deep Politics, go to http://www.lulu.com/spotlight/MidnightWriterNews. If you'd like to donate to the efforts of the "Midnight Writer News Show," you can send donations via PayPal to [email protected].
Please follow and like us:
Podcast: Play in new window | Download