Please follow and like us: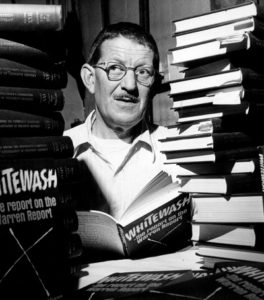 Rob Clark, esteemed host of The Lone Gunman Podcast, returns to his quarterly guest hosting stint with the Midnight Writer News Show to discuss Harold Weisberg and "the fan." Clark brings his usual wit and deep knowledge base to the show once again.
To purchase garrison.: The Journal of History & Deep Politics, go to http://www.lulu.com/spotlight/MidnightWriterNews.
Please follow and like us:
Podcast: Play in new window | Download