Please follow and like us: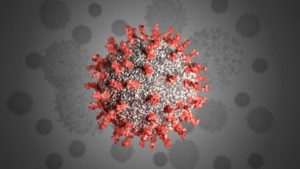 Author, Publisher, and Playwright Joseph E. Green joins S.T. Patrick to discuss the onset of COVID-19, the history of American pandemics, comparisons to the AIDS and syphilis outbreaks, vaccinations, the history of Dr. Anthony Fauci, the problems with billionaire science, why asking tough questions can be dangerous, and more.
Joseph Green can be found at JoeGreenJFK.com.He has recommended the following books and links for more information on the topics discussed in this episode:
The most important ones in this context are bold.
Alan Cantwell, AIDS and the Doctors of Death
Torsten Engelbrecht & Claus Kohnlein,Virus Mania
Celia Farber, Serious Adverse Events: An Uncensored History of AIDS
James Jones, Bad Blood
Jeffrey Leonard, AIDS: The Perfect Disease
Seamus O'Mahony, Can Medicine Be Cured?
Janine Roberts, Fear of the Invisible
Janine Roberts, The Vaccine Papers
Harriet Washington, Medical Apartheid
Robert Whitaker, Anatomy of an Epidemic
https://repository.library.georgetown.edu/bitstream/handle/10822/556985/Bulletin10A.pdf
Qsensors:
https://www.reuters.com/article/us-usa-education-gates-idUSBRE85C17Z20120613
https://www.scientificamerican.com/article/invisible-ink-could-reveal-whether-kids-have-been-vaccinated/
https://www.promega.com/applications/virus-detection-assay-coronavirus-detection-covid-19-sars-cov-2/sars-cov-2-vaccine-and-therapeutic-research/
HR6666:
https://www.congress.gov/bill/116th-congress/house-bill/6666/text?r=2&s=1
For our free archives, go to MidnightWriterNews.com. To purchase garrison.: The Journal of History & Deep Politics, go to http://www.lulu.com/spotlight/MidnightWriterNews
Please follow and like us:
Podcast: Play in new window | Download