Please follow and like us: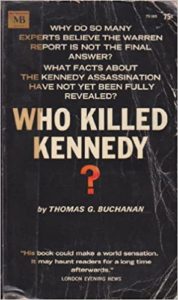 Rob Clark, the host of "The Lone Gunman Podcast" and the quarterly guest host of "The Midnight Writer News Show," joins the show tonight to discuss two pre-Warren Commission researcher-authors, Thomas G. Buchanan and Joachim Joesten.
For more from Rob, listen to his 150+ episodes at his Spreaker site.
For our free archives, go to MidnightWriterNews.com. To purchase garrison.: The Journal of History & Deep Politics, go to http://www.lulu.com/spotlight/MidnightWriterNews.
Please follow and like us:
Podcast: Play in new window | Download