Please follow and like us: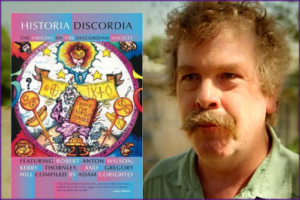 Author Adam Gorightly joins S.T. Patrick to discuss controversial JFK assassination figures Fred Crisman, Gordon Novel, and Kerry Thornley. Gorightly also addresses Parapolitics versus Conspiracy, the Maury Island UFO case, Cosmic Awareness Communications, the attraction of New Orleans in 1963, Thornley's "memories" of E. Howard Hunt and the Rise of Charles Manson, Novel's degaussing gun, Novel on Dave Emory's show,  The Bob Lazar/Area 51 story, whether the most popular UFO stories are disinformation, and whether the Manson case was a product of its time.
Adam Gorightly's books can be purchased on Amazon, and the Fred Crisman article he referred to on the show can be read HERE.
Please follow and like us:
Podcast: Play in new window | Download