Please follow and like us: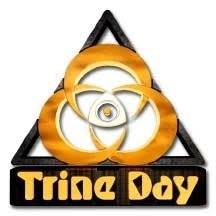 TrineDay's Kris Millegan joins S.T. Patrick to discuss Edward Landsdale, CIA drug programs, Skull & Bones, and much more. Millegan is the owner of TrineDay Publishing, maybe the best alternative publisher existing today. Tonight, we discuss the origin of TrineDay (the company and the name), how the decision is made to publish controversial books, what it's like to deal with the critics who challenge the works he publishes, the flak he has taken from publishing Judyth Vary Baker's Me & Lee, the early criticisms of The Inheritance, how The Inheritance came to him and how he vetted the story, the problems with prohibitions on drugs, and much more.
TrineDay publishing can be found at TrineDay.com.
Please follow and like us:
Podcast: Play in new window | Download