Please follow and like us: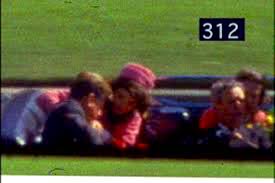 Author and researcher Robert Groden joins S.T. Patrick to discuss the controversy over Zapruder film alteration. In this episode, Groden lays out his reasons for believing the Z-film has not been altered at any time. Also discussed is the chain of custody for the Zapruder film, the story of its recording, differentiating tampering from alteration, "jiggle analysis," the details regarding the specific film used by Zapruder, the work done by Thom Whitehead and Sydney Wilkinson, whether or not W&W contacted Groden, Oliver Stone's source film for the JFK trial scene, which JFK actor was most interested in the details of the case, the Absolute Prof controversy, and so much more.
Robert Groden is the author of High Treason, The Killing of a President, and Absolute Proof. he is best known for presenting the Zapruder film to the public by showing it on Geraldo Rivera's "Good Night America" program in March 1975.

Please follow and like us:
Podcast: Play in new window | Download