Please follow and like us: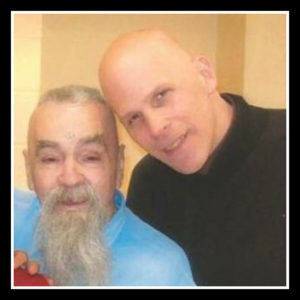 Author and director Nikolas Schreck joined S.T. Patrick to discuss the life and legacy of Charles Manson and the former members of his commune. Schreck discusses the update to his mammoth book, The Manson File: Myth and Reality of an Outlaw Shaman. He also addresses the bizarre fight over Manson's remains and estate, as well as how trash TV producers used the funeral for a documentary. When discussing his legacy, Schreck and Patrick talk about how Reagan-era California impacted the story and how it was used by the GOP. Because the story was both hyper-political and a-political all at once, they also address how the Democratic left used Manson as the epitome of the dangerous alt.right. Many other issues are also addressed in this 3 1/2 hour presentation: How did President Richard Nixon's public statement that Manson was guilty almost cause a mistrial? Why is Manson the the "epitome of evil"? Knowing Manson, what can Schreck tell us about him that we may not know?  Did Manson like being a "star"? And what of the Manson Conspiracies – Was the CIA involved in the planning or execution of the case? Was it part of an MK-ULTRA project? Did the CIA supply the drugs to Spahn Ranch? Was there any link between Manson's commune and the murders of Marina Habe and Reet Jurvetson? And what happened to Uncle Darwin Orell Scott? The murdered director Laurence Merrick? Defense attorney Ronald Hughes? What does Schreck think of Dave McGowan's Manson work? And what does he think of Lynette "Squeaky" Fromme's new autobiography? How does Manson's death affect the futures of Leslie Van Houten, Patricia Krenwenkel, and Tex Watson? All of this and more!
If you'd like to hear Nikolas Schreck go into detail about the actual murders and the rise of the commune and its inhabitants, check out the last episode we did with Nikolas, episode 26 of the Midnight Writer News Show, which we released on October 28, 2017.
More information about Nikolas Schreck can be found at his website.
Please follow and like us:
Podcast: Play in new window | Download