Please follow and like us: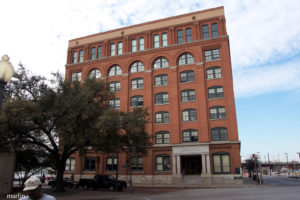 BART KAMP of Dealey Plaza UK and the ROKC group joins S.T. Patrick to discuss the Prayer Man photograph, Lee Oswald's final day of freedom, and the employees at the Texas School Book Depository. Kamp addresses his entrance into the JFK assassination community, the origins of the Prayer Man figure and who Kamp believes it may be, the employees in the Texas School Book Depository and what they saw on 11/22/63, the Prayer Man vs Doorway Man controversy, what Lee Oswald could and could have done in the time allowed by the Warren Commission, the other employees on the steps, the need for better photographic scans, and much more.
Bart Kamp can be followed at Prayer-Man.com. It's a nice website with a lot of information and pictures. We highly suggest paying Bart a visit.
Please follow and like us:
Podcast: Play in new window | Download