Please follow and like us: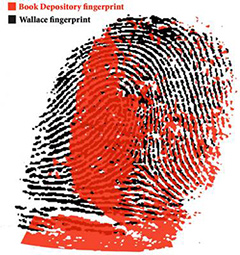 RICHARD BARTHOLOMEW, author of The Deep State in the Heart of Texas, joins S.T. Patrick to discuss the possibility that he may have found the 1959 Rambler station wagon that was potentially used to take Lee Harvey Oswald from the Texas School Book Depository on November 22, 1963. Bartholomew also discusses the Mac Wallace fingerprints, the work of Jay Harrison, Ruth & Michael Paine, the disagreement with Joan Mellen over the print(s), and what it may mean for Wallace, Oswald, and Lyndon B. Johnson.
Richard Bartholomew is the co-founder of the Center for Deep Political Research. The Deep State in the Heart of Texas can be purchased on Amazon.
Please follow and like us:
Podcast: Play in new window | Download