Please follow and like us: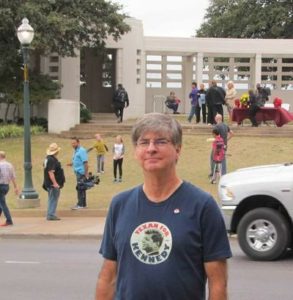 RICHARD BARTHOLOMEW, JFK assassination researcher and co-founder of the Center for Deep Political Research think tank, joined S.T. Patrick to discuss the field of JFK assassination research, his background and personal investment in the case, and what needs to happen in the JFK assassination research community hereafter. Bartholomew has an intelligent, analytical, historical view of the community. The JFK assassination was the "defining moment" of Bartholomew's life, and he explains why. He also discusses growing up in LBJ's Texas, buying his first JFK assassination book, the history of assassination conferences, and his own suggestions new JFK assassination researchers. In discussing his essay "The Gordian Knot," Bartholomew addresses the goal of assassination research, the future of conferences, the four categories of attendees, and the the endgame the research community should be striving to achieve.
Richard Bartholomew is the co-founder of the Center for Deep Political Research. His book, The Deep State in the Heart of Texas, will be available July 4th.
Please follow and like us:
Podcast: Play in new window | Download