Please follow and like us: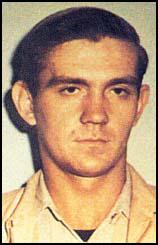 ROB CLARK, quarterly guest host of the Midnight Writer News Show and full-time host of The Lone Gunman Podcast, returns to MWN to continue his JFK assassination profile series. In Clark's last appearance as MWN guest host (episode 052), he covered the life of Guy Bannister. In this episode, his focus is Larry Crafard, ally and employee of Jack Ruby at the Carousel Club. He testified before the Warren Commission, and some researchers have suggested that Crafard was one of the Oswald impersonators before the assassination. Another fascinating effort from our own Lone Gunman, himself.
Rob Clark can be followed on Facebook and at the website of his Lone Gunman Podcast.
Please follow and like us:
Podcast: Play in new window | Download