Please follow and like us: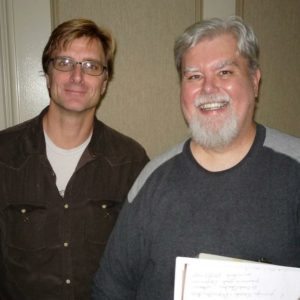 Randy Benson, the director of The Searchers, interviews the great John Judge on the third installment of the Midnight Writer News Legends Series. This interview was one of many done by Benson for The Searchers film. The date of the interview is September 16, 2007.  Listen to Judge discuss everything from Hidden History to Mae Brussell to untrustworthy researchers. Midnight Writer News would like to thank Randy Benson for the use of this audio.
For S.T. Patrick's review of The Searchers, click here.
To buy The Searchers as a one-disc film or as an incredible box set, visit The Searchers site.
Listen to Randy Benson discuss John Judge and the making of The Searchers with S.T. Patrick on episode 009 of the Midnight Writer News Show.
Watch the trailer for The Searchers on YouTube.
Please follow and like us:
Podcast: Play in new window | Download