Please follow and like us: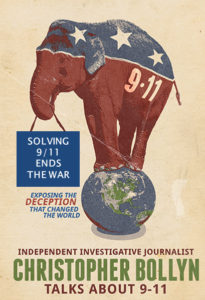 9/11 Truth researcher and author CHRISTOPHER BOLLYN joins S.T. Patrick to discuss the research on September 11, 2001, the origin and evolution of the 9/11 Truth movement, the War on Terror and the permanent war state, his time spent on the staff of the American Free Press, and yes, even a little Illinois politics.
Christopher Bollyn can be read at bollyn.com. He is the author of the Solving 9/11 series and the new War on Terror. he will be touring the United States in September and October.
Please follow and like us:
Podcast: Play in new window | Download