Please follow and like us: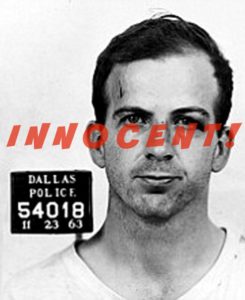 In the inaugural episode of the Midnight Writer News podcast, author Gary Fannin and MWN researcher Juliet Toth joins host and MWN editor-in-chief S.T. Patrick in discussing the innocence of Lee Harvey Oswald in the murders of President John F. Kennedy and Officer J.D. Tippett. Fannin is the author of the critically-acclaimed The Innocence of Oswald, while Toth conducts Oswald tours in New Orleans. Toth intriguingly describes the far-right political environment around which Oswald was groomed before Fannin intricately delves into a wide variety of aspects regarding Lee Harvey Oswald in November 1963. Interestingly, Fannin also names the man who he believes was the grassy knoll shooter.
Join S.T. Patrick for the best in alternative historical, political, cultural, and sociological analysis on the Midnight Writer News podcast.
Please follow and like us:
Podcast: Play in new window | Download