Please follow and like us: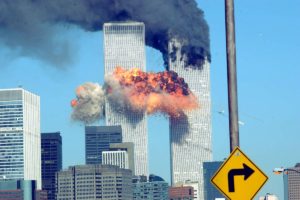 Researcher and author JAMES PERLOFF joins S.T. Patrick to discuss the events of 9/11. On this, the 17th anniversary of September 11, 2001, the 9/11 Truth community remains in flux. The divisions over the who, what, where, when, how, and why of the case have driven many former allies apart. Perloff has done extensive work on the case, and he has produced many articles. Tonight, he addresses the divisions within the 9/11 Truth community, as well as what he believes happened in NYC, Washington D.C., and over the skies of Pennsylvania. Perloff answers every question asked and he provides possible scenarios with almost every answer. As the author of The Shadows of Power and Truth is a Lonely Warrior, Perloff continues to do groundbreaking work on a variety of cases. Join us tonight as we re-assess 9/11.
James Perloff's articles can be read at JamesPerloff.com. His books can be purchased on Amazon, as well as other online booksellers. His newest article is "James Perloff Discusses 9/11 with Christopher Bollyn." It's a fascinating transcript of a conversation between two original skeptics of the mainstream 9/11 story.
Please follow and like us:
Podcast: Play in new window | Download