Please follow and like us: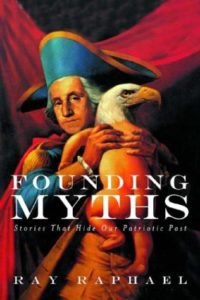 Author and historian RAY RAPHAEL joins S.T. Patrick to discuss the founding mythologies of the American Revolution. Raphael, author of Founding Myths: Stories that Hide Our Patriotic Past, addresses the truth about Paul Revere and the Midnight Riders, the origins of revolution, the historical need to create a narrative, Thomas Jefferson and the Declaration of Independence, the "Shot Heard Round the World," Patrick Henry's most famous line, the real Molly Pitcher, the motivations of independence, his thoughts on presidential performance surveys, Hamilton: The Musical, whether he is open to conspiracy theories, RFK, Howard Zinn, and more.
Ray Raphael can be followed at RayRaphael.com. Founding Myths can be purchased on Amazon and at other booksellers.
Please follow and like us:
Podcast: Play in new window | Download