Please follow and like us: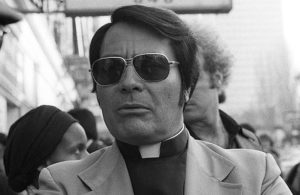 JIM HOUGAN joined S.T. Patrick to discuss the 40th anniversary of the Jonestown Massacre. Hougan, the author of the three part "Jim Jones, Dan Mitrione, and the Peoples Temple" rose to prominence with his breakthrough 1984 work on Watergate, Secret Agenda: Watergate, Deep Throat and the CIA. Tonight, Hougan addresses the biography of Reverend Jim Jones, the parallels to Dan Mitrione, Jones's 201 File, why he found religion, Indiana's surprising intelligence history, the origin of the Peoples Temple name, Jones's fascination with mass suicide, the ministry of Philadelphia's Father Divine, Jones's support of Communism… and Anti-Communism, the theory that Jones had an imposter, the passport controversy, the trips to the Caribbean and South America (Cuba, Mexico, and Brazil), a potential audience with Fidel Castro, the brainwashing debate, Rep. Leo Ryan, the Jonestown Agricultural Project, the autopsies, the "kool-aid," and so much more.
Jim Hougan can be followed at JimHougan.com. His books are available at Amazon.com and many other booksellers. The three-part article on Jonestown can be read for free on Mr. Hougan's website.
Please follow and like us:
Podcast: Play in new window | Download