Please follow and like us: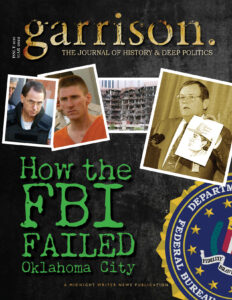 https://www.lulu.com/spotlight/MidnightWriterNews
168 Pages. PRINT OR EBOOK. Issue 009 of garrison.: The Journal of History & Deep Politics features a cover story on the 1995 Oklahoma City Bombing investigation by the FBI.  Richard Booth uncovers the FBI's failures-especially pertaining to John Doe #2-and takes the federal agency to task for its incompetence, half-truths, and lies. In other articles, Caitlin Johnston looks at the dangerous reaction to internet censorship and Ukraine's part in American imperialism; Ed Tatro investigates Poe's "The Cask of Amontillado" and the 1967 film Wait Until Dark; Susan Abernethy takes on three myths involving King Henry VIII and Anne of Cleves; Kevin Corley narrates part two of Moonshine Empire, his wonderful series on an era when the Prohibition Bootleggers, Organized Crime, and the KKK went to war; Robert Gettlin eulogizes Len Colodny and recounts the full story of how "Silent Coup" came to be; Jeremy Kuzmarov examines Barack Obama's long family history with the CIA; Nick Cruse instructs the New Black Left to embrace MLK and Reject Obama; Jonathan Cook dives deeply into the divide among the Left with Glenn Greenwald as his focus; Meg Sherman criticizes the police state; S.T. Patrick examines the controversy of Hans Asperger and Nazism; and we look at the November 2021 UN Resolution to combat Neo-Nazism: what it said (full text), who supported it, who voted against it, and who abstained.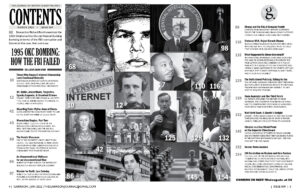 Please follow and like us: