Please follow and like us: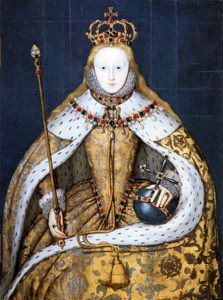 On the anniversary of the birth of Queen Elizabeth I of England, it is interesting to look at her popular place in British history.
Elizabeth was the daughter of King Henry VIII and Anne Boleyn, who was beheaded in 1536 when Elizabeth was two years old.
In 2007 the BBC conducted a poll asking the readers to vote for England's greatest monarch. Queen Elizabeth I led the poll with 48%, followed by Queen Victoria with 20%, and King Henry VIII with 13%. The fourth option, "Someone else," received 19% of ballots cast.
Please follow and like us: