Please follow and like us: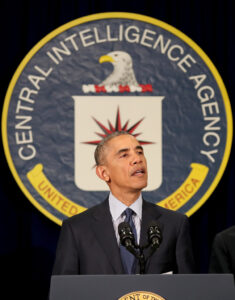 Jeremy Kuzmarov of CovertAction Magazine joins S.T. Patrick to discuss Kuzmarov's recent article "A Company Family: The Untold History of Obama and the CIA." Kuzmarov  is the managing editor of CovertAction Magazine and the author of Obama's Unending Wars, Myth of the Addicted Army: Vietnam and the Modern War on Drugs, Modernizing Repression: Police Training and Nation Building in the American Century, as well as being the co-author with John Marciano of The Russians are Coming, Again: The First Cold War as Tragedy, The Second as Farce. In this episode, Kuzmarov and Patrick discuss the Obama, Dunham, and Sotero relationships to the CIA from Indonesia to Chicago to Washington D.C. and all points in-between. Jeremy Kuzmarov can also be reached at JeremyKuzmarov.com.
To purchase garrison.: The Journal of History & Deep Politics, go to http://www.lulu.com/spotlight/MidnightWriterNews. If you'd like to support the efforts of the "Midnight Writer News Show" and garrison.: The Journal of History & Deep Politics, you can send donations via PayPal to [email protected].
Please follow and like us:
Podcast: Play in new window | Download