Please follow and like us: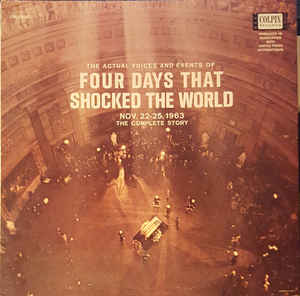 Unlike most of our interview-based episodes, this one is a replay of the 1963 album, Four Days that Shocked the World: November 22-25, 1963. Reid Collins of WNEW Radio News narrates the events of those four days with news footage spliced in. If you have a conspiratorial view regarding the JFK assassination, you'll find this fascinating. You'll pick up small things throughout that are hair-raising. If you just love history, this is a deeply moving piece of work.
To purchase garrison.: The Journal of History & Deep Politics, go to http://www.lulu.com/spotlight/MidnightWriterNews. If you'd like to donate to the efforts of the "Midnight Writer News Show," you can send donations via PayPal to [email protected].
Please follow and like us:
Podcast: Play in new window | Download