Please follow and like us: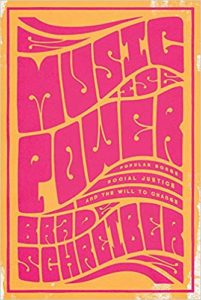 Author Brad Schreiber comes back on the Midnight Writer News Show to join S.T. Patrick in a discussion about socially conscious music. As promised on the December episode of the show, Brad and S.T. have both brought five songs with them, five socially conscious songs that have impacted their own lives. Tonight they will play and comment on the ten songs, and there will be a few surprises thrown in.
Brad Schreiber was on Episode 051 of the Midnight Writer News Show discussing Revolution's End: The Patty Hearst Kidnapping, Mind Control, and the Secret History of Donald DeFreeze and the SLA. He was on Episode 136 discussing Music is Power: Popular Songs, Social Justice, and the Will to Change. He can be found at BrashCyber.com.
To purchase garrison.: The Journal of History & Deep Politics, go to http://www.lulu.com/spotlight/MidnightWriterNews.
Please follow and like us:
Podcast: Play in new window | Download