Please follow and like us: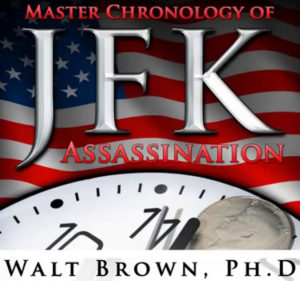 Author Walt Brown talks to S.T. Patrick about his first conference, Mark Zaid, the legendary conferences at Duquesne University, the rare Arlen Specter appearance at a JFK conference, whether Brown will ever attend a conference again, why the turncoats (Mailer, Epstein, Mack) did what they did, Oliver Stone's JFK and the impact it had on the research community, how the mafia angle was handled in the film and how it's handled in the community-at-large, Don Mattingly, the Yankee dry spell that was the 1980s and early 1990s, and how readers can find Walt Brown's books today. Walt Brown is the author of The People v. Lee Harvey Oswald, The Warren Omission, and The Kennedy Execution.
To purchase garrison.: The Journal of History & Deep Politics, go to http://www.lulu.com/spotlight/MidnightWriterNews.
Please follow and like us:
Podcast: Play in new window | Download