Please follow and like us: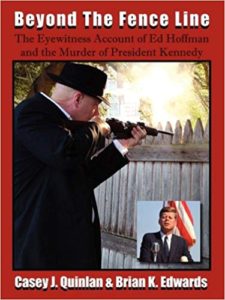 Author and researcher Casey Quinlan joins S.T Patrick to discuss Otto Skorzeny and his recruitment by the American intelligence apparatus, NATO, Operation Gladio, Skorzeny's 1947 Trial, ZR/RIFLE, QJ/WIN, the witness testimony of Ed Hoffman, and the work being done at Project JFK. Quinlan describes the movement of Skorzeny's career from German commando to geopolitical operator and controller of "off the shelf" activities that may have included some role in the JFK assassination. Quinlan led off the Olney 2019 conference of the JFK Historical Group and was one of the highlights of the conference. Tonight, you'll hear why.
Casey Quinlan and Brian Edwards authored Beyond the Fence Line: The Eyewitness Account of Ed Hoffman and the Murder of President Kennedy.
Quinlan is also a co-founder of Project JFK/CSI Dallas.
Please follow and like us:
Podcast: Play in new window | Download