Please follow and like us: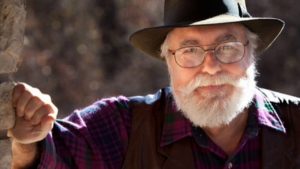 On November 19, 2016, author Jim Marrs presented at his final JFK assassination conference. His work Crossfire: The Plot that Killed Kennedy had been one of the two books on which Oliver Stone's 1991 film JFK was based. This was a special day as not many knew the illnesses with which Jim would battle throughout 2017 until his passing on August 2, 2017. On this day, conference attendees just enjoyed Jim Marrs. This would be his final appearance.
In episode 013 of the Midnight Writer News Show, 28 authors, colleagues, friends, and fans paid tribute to Jim Marrs.
Anyone interested in ordering the DVD's of the 2016 conference or attending this year can go to JFKDallasConference.com for more details. We highly recommend the DVD set.
Please follow and like us:
Podcast: Play in new window | Download