Please follow and like us: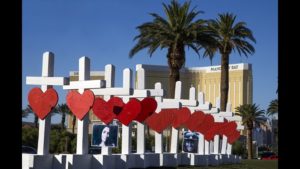 Brian Lloyd joins S.T. Patrick to discuss the shootings in Las Vegas, one year later. Lloyd had previously appeared on episode 024, weeks after the shootings, and meticulously discussed the facts as we knew them then, as well as the anomalies at other hotels up and down Las Vegas Boulevard (aka The Strip). Tonight, one year after the mass murders, he joins the Midnight Writer News Show to again discuss what we currently know, especially now that Las Vegas Metro has ended their investigation and has issued their final report. Why was the timeline changed three times? What do we now know about Stephen Paddock? Why did witness Jesus Campos leave the country? What about those reports from other hotels – were they legitimate? Is there anything to the Saudi royal angle? Lloyd answers all of this and much more.
Brian Lloyd is an attorney is Washington D.C. If you have any questions or information for him, please send them to MidnightWrit[email protected]. We will make sure he received the information.
Please follow and like us:
Podcast: Play in new window | Download