Please follow and like us: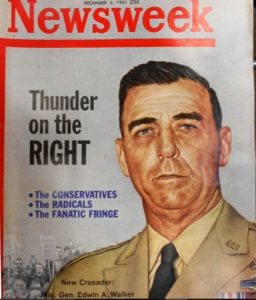 The Lone Gunman Podcast host ROB CLARK discusses General Edwin Walker, one of the most interesting characters in JFK assassination research. Did Lee Harvey Oswald really shoot at Walker? This is Clark's third quarterly guest host spot for the Midnight Writer News Show.  Listen to his previous episodes on Guy Bannister and Larry Crafard at MidnightWriterNews.com. As always, the staff of MWN highly suggests listening to the "Lone Gunman Podcast" and Rob's appearances on "The Ochelli Effect."
Visit the Lone Gunman Podcast for the free archives – every show Rob has done!
Please follow and like us:
Podcast: Play in new window | Download