Please follow and like us: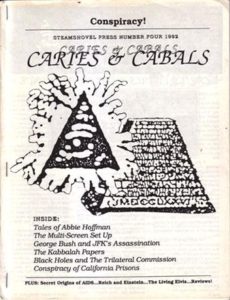 On the sixth installment of the Midnight Writer News Legends Series, we replay an episode of "Epic Voyages" in which author Jim Marrs interviewed Kenn Thomas, the editor and mastermind behind Steamshovel Press. Jim was arguable the most popular figure in the field of conspiratorial research, and Kenn Thomas is one of its most valuable. Steamshovel Press was one of the best publications to ever come from the field of alternative historical research (alternative to the mainstream, that is). He is also the author of a wide range of fascinating works, such as Mind Control, Oswald, and JFK; NASA, Nazis, and JFK; The Octopus: Secret Government and the Death of Danny Casolaro; JFK & UFO: Military-Industrial Conspiracy and Cover-Up from Maury Island to Dallas; and his newest, Trumpocalypse Now.

The works of Kenn Thomas can be found on Amazon and many other booksellers. Jim Marrs can also be purchased in the same locations.
Please follow and like us:
Podcast: Play in new window | Download