Please follow and like us: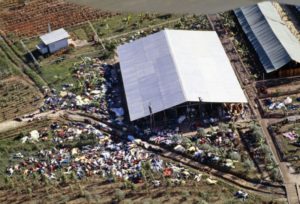 By popular demand, MAE BRUSSELL finishes her five-part series on the 1978 Jonestown massacre. On MWN Episode 061, we heard the first two parts of Brussell's series (episodes 365 and 366 in her catalogue). This time, we hear episodes 367, 368, and 369. These episodes were released on December 15, 22, and 29 of 1978, shortly after the massacre in November. What is amazing to us is how much information Brussell had already gathered. For those interested, she does continue her verbal assault on Mark Lane. You get three episodes here (3 hr 14 min), so take your time and enjoy. If there is anyone you would like to hear on the MWN Legends Series, feel free to e-mail us with your suggestions.
For more information on Mae Brussell, visit either MaeBrussell.com or WorldWatchers.info.
Please follow and like us:
Podcast: Play in new window | Download